We have great business checking accounts that are simple to understand and tie those together with great products such as online banking, bill payment, cash management, eStatements, Merchant accounts and best of all you get personal service with a "Can Do" attitude.
CHECKING ACCOUNT FEATURES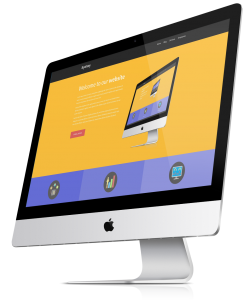 *  FREE 1st box of Personal Checks or Endorsement Stamp
*  Unlimited check writing
*  Electronic or Paper monthly statements
*  Online Banking, Bill Payment & Cash Management
*  Check images available through online banking
*  ATM / Debit card
*  No fee to use our ATMs on the MoneyPass network ATMs (23,000 nationwide)
*  No annual fee Visa Reward Credit Cards (OAC)
*  Free Notary Service for our customers.
***  Business Cash Management Online Banking available for $25.00 / month
OVERDRAFT PROTECTION
*  Courtesy phone call notification from bank staff
*  No fee relationship savings account transfer
*  Ready Reserve Credit line (OAC – advance fees apply)
---
SIMPLE BUSINESS CHECKING: 
The perfect checking account for most businesses.
*  No minimum balance requirement
*  No monthly service fee
*  $0.20 / deposit over 50 per monthly statement cycle
*  $0.20 / withdrawal over 100 per monthly statement cycle
*  No fee for coin/currency deposits
---
BUSINESS CHECKING WITH INTEREST:
Interest-bearing account with great features and tiered interest rates.
*  $8 monthly service fee
> Waived if average daily balance remains above $500 during the statement cycle.
*  No fee for coin/currency deposits
---
BUSINESS ANALYSIS CHECKING: 
The account for businesses with high transaction volume and more complex  (generally items greater than 300 per month).
*  Monthly fees can be offset by an earnings credit!
*  $8 monthly service fee
> Monthly service fee waived with eStatements
*  $0.20 / deposit over 50 per monthly statement cycle
*  $0.20 / withdrawal over 100 per monthly statement cycle
*  $0.06/deposited transit item
>Monthly per item charges waived if using Remote Deposit Capture ($35 / month)
*  No fee for coin/currency deposits
---
Deposit Rates    We are proud to offer a competitive rate every day of the year and our deposits have FDIC insurance.
Minimum Deposit to Open Account – $100
Compound Frequency – Monthly
Account Type
Average Balance 
to Obtain Annual
Percentage Yield
Interest 
Rate
Annual Percentage
Yield  (APY) 
  
BUSINESS CHECKING WITH INTEREST

$500.00

0.05%

0.05%