Do you like computers and catch on quickly? If so, we are looking for a motivated self starter to work with us!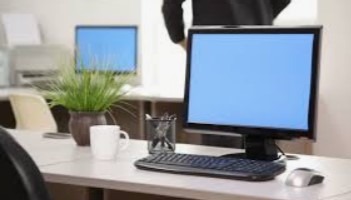 QUALIFICATIONS:
High school diploma or GED, some college preferred.
Banking, Computer and Accounting experience are a plus; but we are willing to train if you are willing to learn and have a great attitude!
CUSTOMER /STAFF SERVICE SKILLS:
Are you able to communicate well with a smile and have that "I want to help you" attitude? Our customers and staff depend on you to help them. This means dropping a project and getting problems fixed ASAP and then picking back up where you left off – Multi-tasking at it's best. You will be working with all staff at 4 branches and computer vendors.
INTERPERSONAL SKILLS:
Professional in appearance, have a good work ethic and a great attitude.
Possess effective written and oral communication skills to express your thoughts, ideas and concepts to other bank staff and our customers
Able to work as part of a team and also work on projects on your own
Ability to handle workload pressure and deadlines – prioritize duties.
Ability to maintain confidentiality
CLERICAL SKILLS:
Ability to operate various office equipment such as computers, copiers, scanners and fax machines.
Knowledge of Microsoft Windows and Microsoft Office Programs (excel, word, outlook primarily)
Possess basic keyboarding / typing skills.
Ability to perform detail work
Ability to learn software and document procedures.
Ability to follow step by step instructions accurately.
OTHER REQUIREMENTS:
Banking is a highly regulated industry and you will be expected to know our bank's policies and procedures, and follow bank laws, rules and regulations that are applicable to your work. You will also be expected to complete all assigned compliance training in a timely manner.
Ability to perform repetitive head and arm movements.
Must have good analytical and problem solving skills
Ability to lift and carry items weighing up to 50 lbs.
If you are interest in employment at Twin River Bank, please complete the application (click Apply Now) and return to Marni Bann, EVP / CFO – Twin River Bank, 1507 G St, Lewiston, ID 83501 or email to marni@twinriver.bank. You should also include additional information such as a resume', reference letters, high school and/or college transcripts. etc.
EOE (Equal Opportunity Employer) SALARY DOE (Depends on ExperIence)
Your normal work hours are Monday – Friday 8:15AM to 5:15PM or 9:30AM to 6:30PM and would depend on which job you are covering for. Also, your help may be required for an occasional evening or weekend for equipment/software installs for a few hours.
Benefits include funds to use for self directed benefits such as medical, dental, vision, short and long term disability, life insurance, health saving account, flex account and 401K retirement account. You also accrue paid time off for vacation and sick leave and banker holidays.